---
---
Simplicity has never felt so good with the Burton Invader Snowboard Boots. The Invaders won't invade your wallet and they are constructed to last. This boot has an extremely soft flex rating which is great for progression sessions and comfortable legs. Guaranteed style with warm toes, the Burton Invader Snowboard Boots are invading the lift lines one shredder at a time.
FLEX
Flex Rating: 2 (1 Soft - 10 Stiff) – The flex rating of 2 means you have a soft flexing boot that is designed for comfort and progression.
Soft Flex Tongue
FIT
Shrinkage™ – Burton's new footprint reduction technology, Shrinkage™ reduces your footprint by 1 boot size. For example, if you were a size 10 then your boots profile and foot prevent will be that of a size 9. Making your boots sleeker, lighter, shorter and prevent undesired toe drag.
LINER
Imprint™ 1 Liner with Integrated Lacing – Burton's Imprint™ 1 liner is extremely comfortable and has an integrated lacing system and inner lace lock. The lightweight power panels and molded EVA footbed are heated moldable.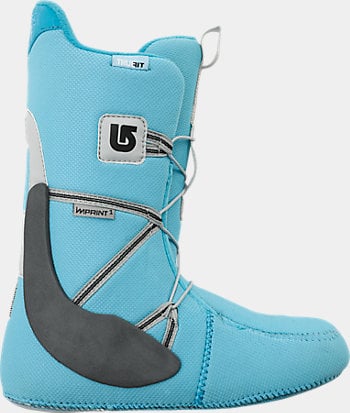 LACING SYSTEM
Traditional Lacing – No fancy wires, reels, or handles, just a couple of laces for that tried and true feel and customized fit.
FOOTBED
Level 1 Molded EVA Footbed – The Level 1 Molded EVA Footbed is extremely lightweight and highly shock-absorbant.
SOLE
DynoLite Outsole – Superior cushioning, improved board feel, and consistent support in a 20% lighter weight construction. Made entirely of an exclusive cushioning compound specially formulated to withstand repeated impacts and freezing temps for long lasting shock absorption.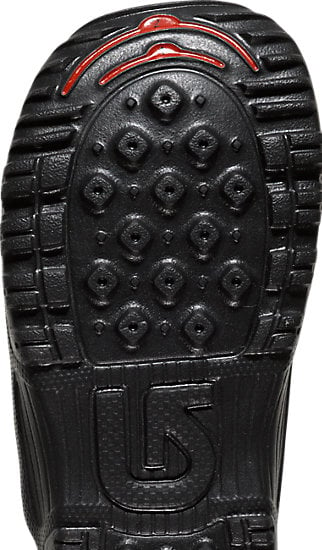 ADDITIONAL FEATURES
Snow-Proof Internal Gusset – All Burton boot tongues feature an internal gusset construction to completely seal the lower zone of the boot, keeping feet warm and dry.
---